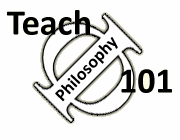 Free resources for
philosophy teachers!
"One of the most comprehensive, well-researched, and accessible guides for teachers that I have ever seen." James Lang, Chronicle of Higher Education (read full review of TΦ101)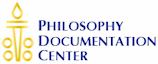 College of Saint Benedict and Saint John's University
​
Together, the College of Saint Benedict (for women) and Saint John's University (for men) form a unique partnership of top liberal arts colleges. Students attend classes together on both campuses in 60+ areas of study – the opportunities of a larger university with the small class sizes and attention of a small college. It's an engaging, residential, educational experience set on 3,300 acres of central Minnesota woods, lakes and prairies – just an hour from Minneapolis and St. Paul.
Philosophy Documentation Center
The Philosophy Documentation Center has been serving scholars on a non-profit basis since 1966, earning a reputation for excellence with the publication of specialized reference materials, peer-reviewed journals and series, and conference proceedings. We provide a wide range of publishing services, including digital workflow management and secure online access for institutions, membership organizations, and individuals. PDC has a unique commitment to support teaching in philosophy and related fields. We try to expand the reach of philosophy outside the classroom, and sponsor the annual Prize for Excellence and Innovation in Philosophy Programs with the American Philosophical Association.